Can you truly value people without truly valuing data? Master's easy-to-use platform Metis consolidates your employee assessment results in a single system. This enables the shift to data-driven HR and evidence-based decisions
Metis is a quick and flexible digital platform for candidate testing and assessment. All Master-certified users have the opportunity to also become Metis-users.
Metis is developed by Master and undergoes continuous development to always provide the best features to support HR workflows and to stay aligned with current standards and regulations e.g. GDPR.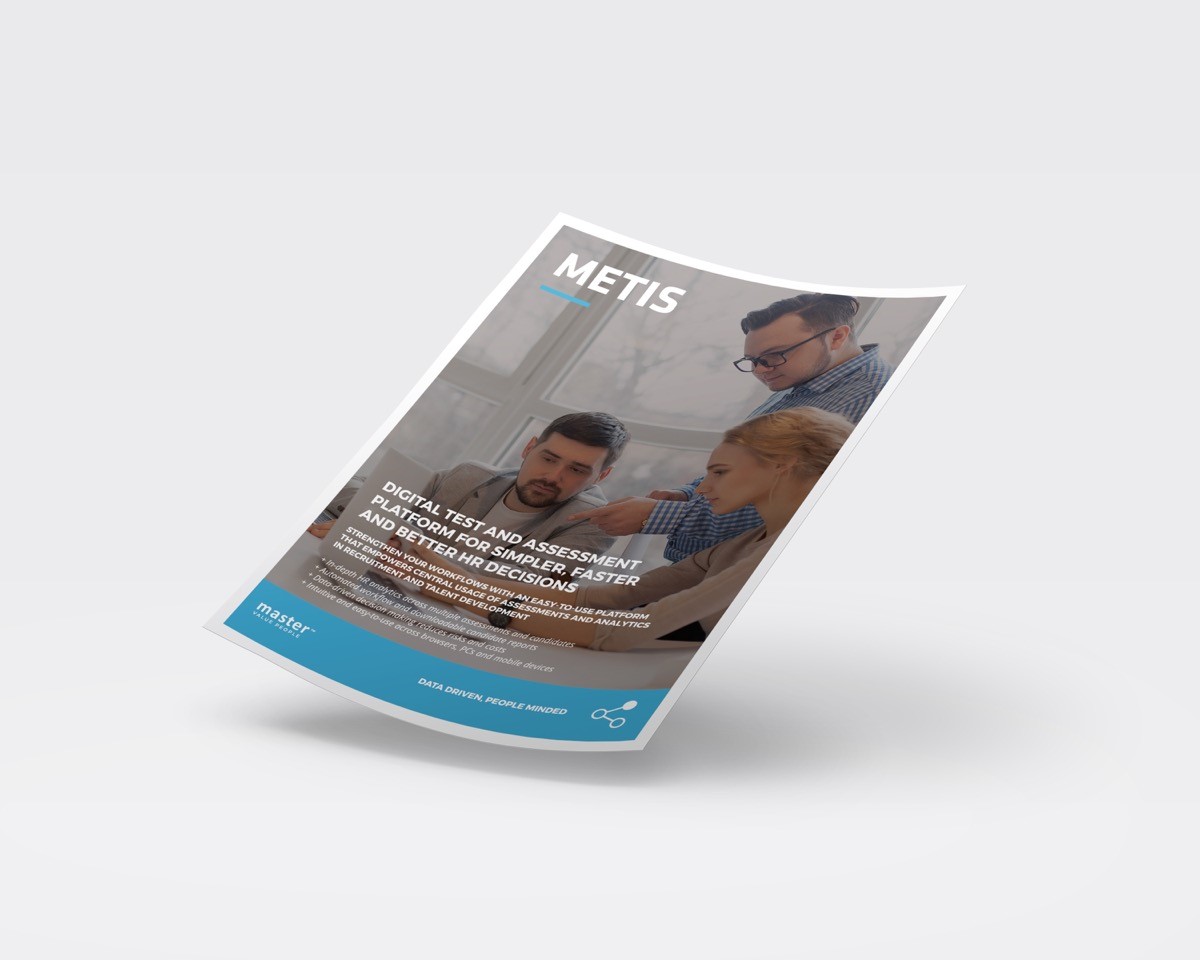 It is intuitive and easy to use Metis across browsers, PCs and mobile devices. With Metis you get:
one workflow for all assessment needs
access to all your HR results and analyses
in-depth HR analytics across multiple assessments and candidates
proper handling and protection of personal data
reliable basis for overview and decision making
Metis strengthens workflows and empowers central usage of assessments and analytics in recruitment and talent development. It makes it possible for HR employees and others to boost efficiency, minimise bias, reduce costs and ensure the most profitable match of job and candidate.
If you have any questions, or if you would like to learn more about the METIS platform, please send us an e-mail at info@master-hr.com