The typology test EASI makes it easy to understand what drives people and creates balanced, well-functioning and high-performing teams and nurture leadership
Personality testing with EASI provides line managers and HR professionals with knowledge about what psychological traits make their employees and teams tick. Knowledge about what drives people can help leverage the power of diversity. With EASI:
you can identify personality and drivers of existing employees and teams
you get a common framework for effective communication about people-related issues
you can assess, tune and build winning teams and internal effectiveness
you can create and manage dynamic teams based on personality facts rather than hunches
you can turn human idiosyncrasies into beneficial dynamics and commercial success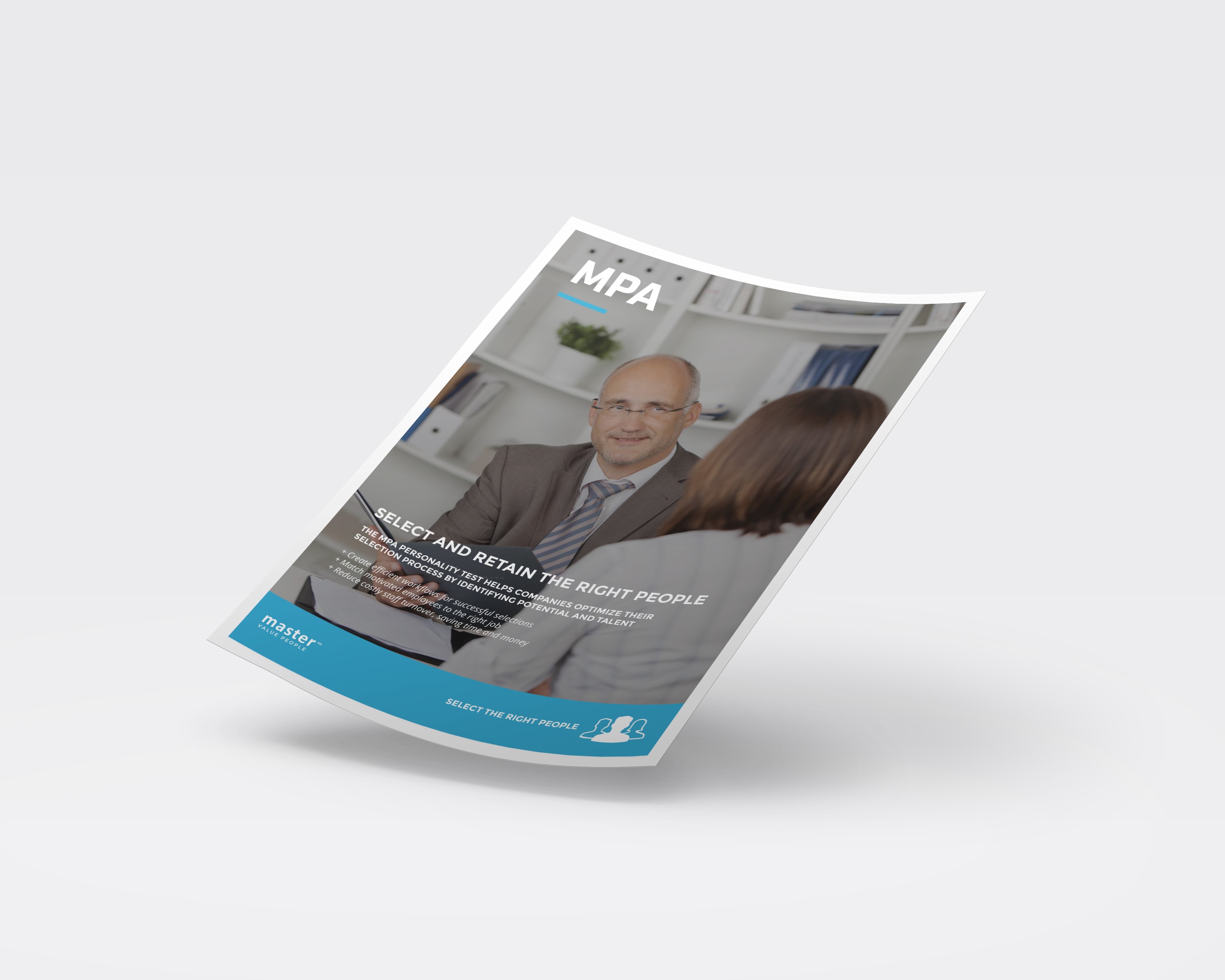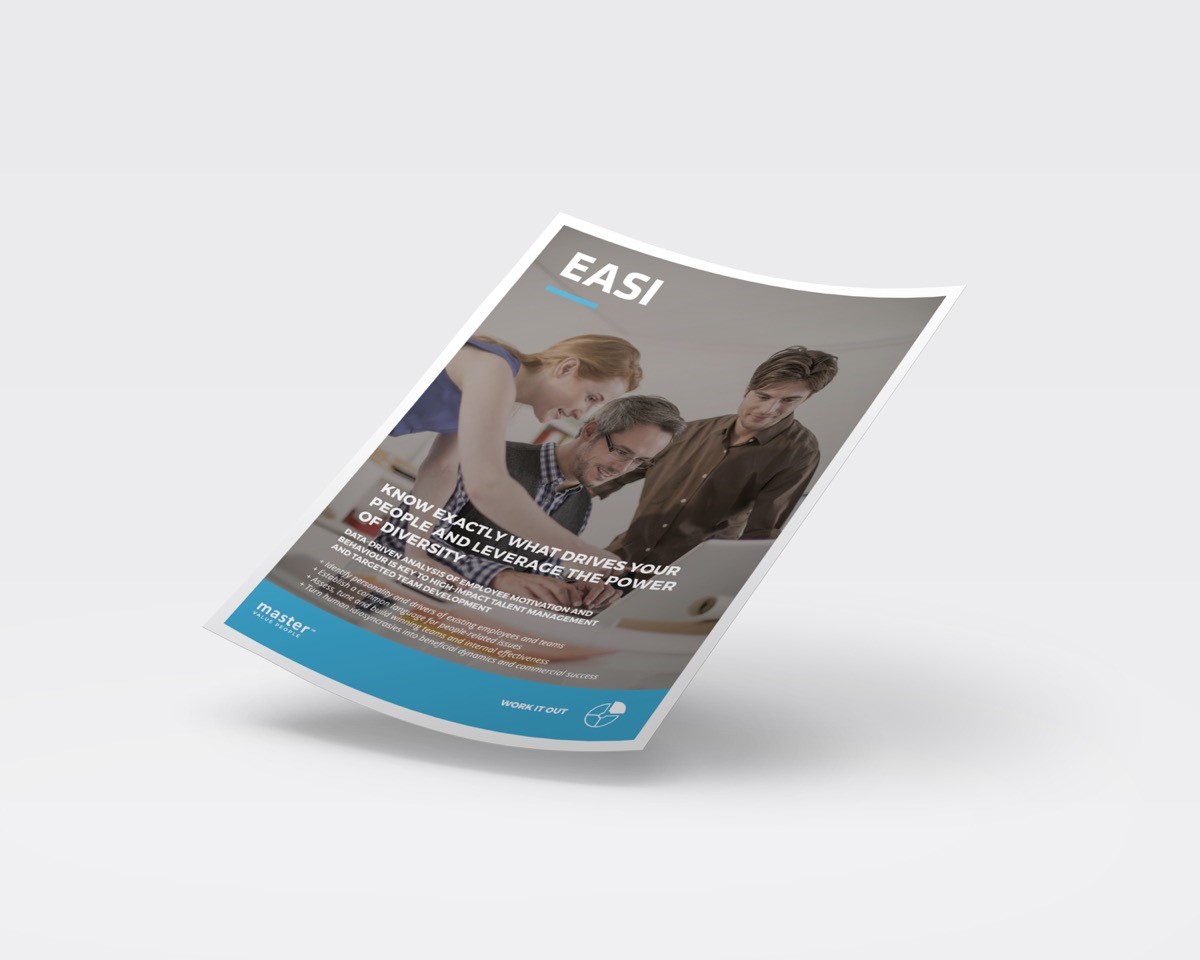 EASI
EASI is a typology test based on four of the factors from the Five-Factor Model of personality, which are split into two orientation axes: Person vs. Task; Control vs. Participation. EASI classifies people into four basic types based on their test results:
Enthusiast
Analyst
Supporter
Implementer
It is often used to develop individuals and groups by helping them to improve their communication. It is a hands-on-tool to meet day-to-day relationship-based challenges.
EASI consists of two parts: Behaviour and Motivation - that can be used together or separately dependent on the purpose of the testing. 
Application areas
EASI is a development tool that can be used with employees and managers at all levels of an organisation. It creates value in a number of contexts:
Development and collaboration
Teaching/training
Team building
Individual development
Coaching
Career advice
Employee performance appraisals
Organisational culture development
Languages and norms
EASI is available in Danish, English, Finnish, French, German, Italian, Norwegian, and Swedish.
There are national as well as international norms available. 
Validation 
EASI meets the highest international standards for professional tests. Extensive documentation has been performed. 
If you have any questions, or if you would like to learn more about the EASI solution, please send us an e-mail at info@master-hr.com